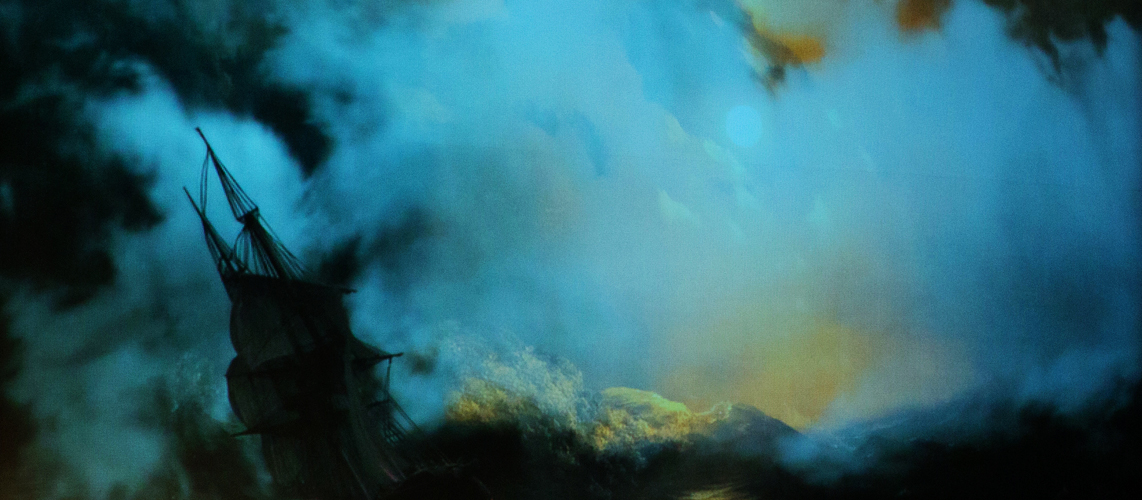 Aivazovsky Rhapsody is exhibition-concert of more than 200 artworks of the world renowned mariner Ivan Aivazovsky's in digital exhibition with 3D animated effects accompanied with Turkish famous the pioneer and composer Anjelika Akbar's concert.
Ivan Aivazovsky is the world's most outstanding Armenian marine artists from the Romanticism era, the author of more than 6000 canvases that are scattered all over the world. Ayvazovski is considered one of the most outstanding artists of the 19th century who as a true poet of sea has dedicated his life to to seascapes.
"Ayvazovski Rhapsody" was an international art project created by Turkish Boyut Publishing House dedicated to paying tribute to Ivan Aivazovsky's world art heritage."Aivazovsky Rhapsody" series of international exhibitions consisted of Ayvazovsky's more than 200 works subdivided into 4 parts: The Prologue, Cities, Mysterious Lights, Ashqy Derya (passion for the sea) which are mostly unknown to general public in new format with canvas reanimating effect.
The exhibitions were organised in Ankara, Theodosia, New York and in Yerevan, the fatherland of the artist. "Ayvazovsky Rhapsody" exhibition was the first exhibition organized in Armenia in such format. The exhibition was opened with the welcoming speech of chief professor of Russian Museum the professor Sergey Levandovsky who is also a famous Ayvazovski specialist.
The exhibition was organized in close cooperation with Boyut Publishing House.