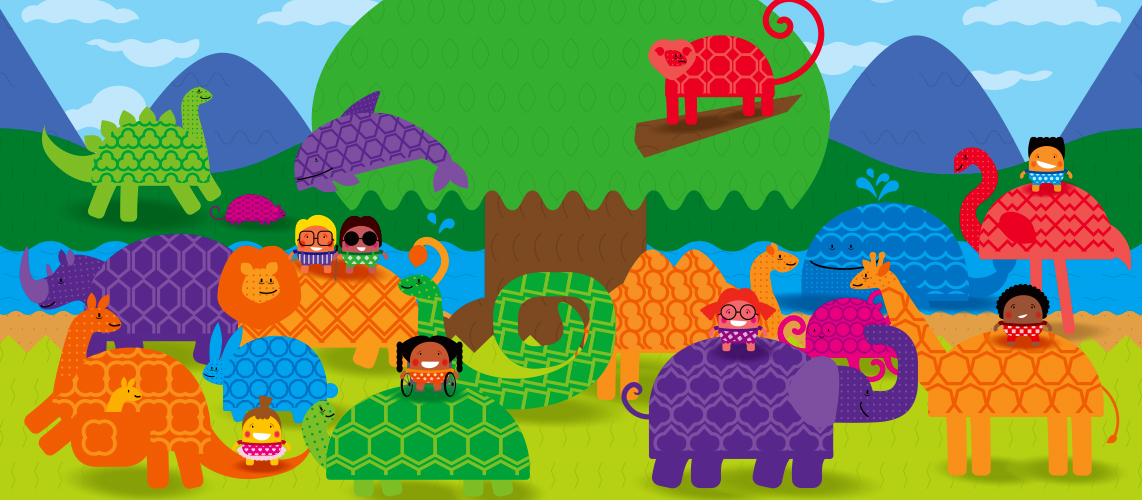 I am a Child book is child-friendly version the Convention on the Rights of the Child (CRC). The main heroes of the book are 7 characters of children from diverse ethnicity, race as well as with different special need who introduce the rights to children with the help of kind and caring animal characters. The rights of children are to be of special attention and the protection of articles presented in the Child Rights Convention have to be ensured both by the adults and by the state.
The best way to secure the realization of Human Rights and Fundamental freedom is to educate children to their fundamental rights from early ages in easily accessible format for them to prevent further violations and help them become responsible citizenship of society. The content of "I am a Child" book has been elaborated in close cooperation with the UNICEF Armenia which is considered to be the global leader of fostering the protection of child rights. The main goal of their activities is to ensure equal opportunities to every single children all around the globe with special attention of the most underprivileged and vulnerable children.
Hereby, Eiva Arts Foundation in cooperation with UNICEF Armenia launched the creation of child-friendly version of the Convention on the Rights of the Child to foster the awareness raising among children, parents, teacher and caregivers in Armenia. "I am a Child" book is disseminated among public and inclusive schools as well as local and international organizations. The book is constantly republished in order to ensure the wide awareness of children about their rights. Upon the project conclusion the book received official supporting the education approval from the RA Ministry of Education, which will let every school have access to the book at their classrooms.
The project was made possible in close cooperation with UNICEF Armenia.