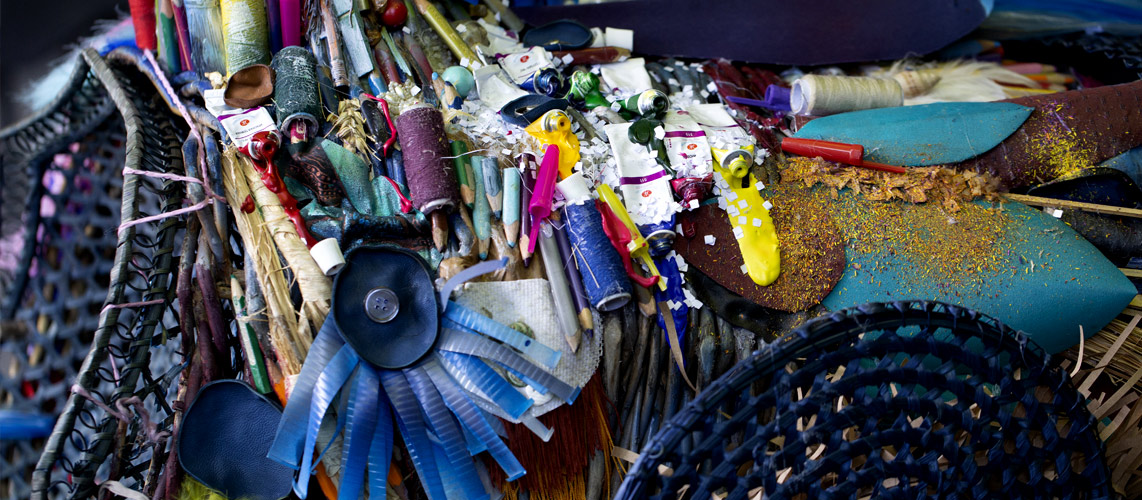 Know Waste is an upcycled contemporary sculpture of an extravagant bird tackling waste management issue in Armenia through the medium of artistic and creative expressions.
Under the leadership of Armenian contemporary artist Arsen Navasardi young artists spark off their imagination and turn waste into an Extravagant Bird. Children were in a one-month hands-on artistic workshop on reducing waste from the nature through artistic means. This process-driven art form creation included nearly 50 children in both upcycled and recycled art activities. Throughout this process children gave new life to old things and used plastic waste to create this contemporary sculpture.
Upon the conclusion of the project the upcycled contemporary sculpture of The Extravagant Bird was displayed for public at the Armenia Art Fair and moved to ATP office for permanent exposition.
The project was made possible in close collaboration with Navasardi studio, Armenia Art Fair and Armenia Tree Project.